Teacher bags come in so many different styles!!!
We can't wait to see every one's bags in this linky party!
When we first started, We loved the rolling teacher cart. You know the one that Lakeshore promos at the beginning of every school year. We would pack it FULL in my first year.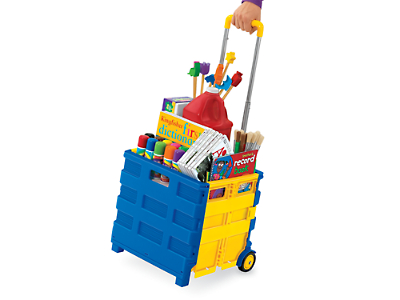 Then, I (Karen) broke it when I got it stuck on the curb for the millionth time. So, I purchased one that was similar from Office Depot.
It broke that one, too.
Next, I tried a satchel and it held some things, but it was just not BIG enough!
Now, I carry a picnic style basket that a parent purchased for me and I LOVE it!!! I actually have two bags I carry on some days. The second was another gift from a fantastic parent and the handles are long and I can throw is over my shoulder easily. I use it more for workshops.
What's Inside Karen's Bags:
Binders
Book Discussion Activity (Must Laminate!)
Papers to grade
Agenda
Certificates
iPads & charger
External Harddrive
Tardy slips (I get a lot this year)
Hair clips
Sunglasses
Stapler
Gamepieces
Misc. Papers
Alison LOVES her bag, too!
What's Inside Alison's Bag:
and a MUST ... Hand Sanitizer
We hope you teacher bag is lighter than ours!